Happy National Running Day!
Did I run today? Nope. I have not ran since the Boston Marathon. And I do not feel bad about that in the slightest bit. Oh, I am still exercising but in different ways. My body needs a break from running.
Since I did not run today, how about some photos from my trip to Boston over the weekend?
Honestly, it was a little weird to be in Boston. It seemed like nothing had changed, and yet everything has changed. But it was good. I got to go back and hang around downtown Boston and visit the Public Garden, just as I had planned to do after the Boston Marathon. I am glad I had a chance to go back.
I got to see the Boston Marathon memorial in Copley Square.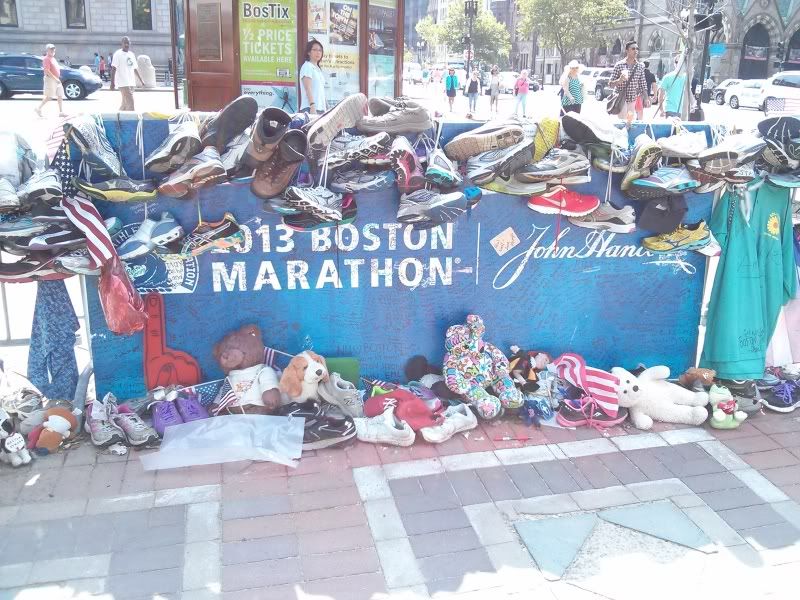 Hands touching hands reaching out touching you is a line from Sweet Caroline.
Been waiting for a while to show my medal to the mama duck in the Public Garden. Mama duck approved.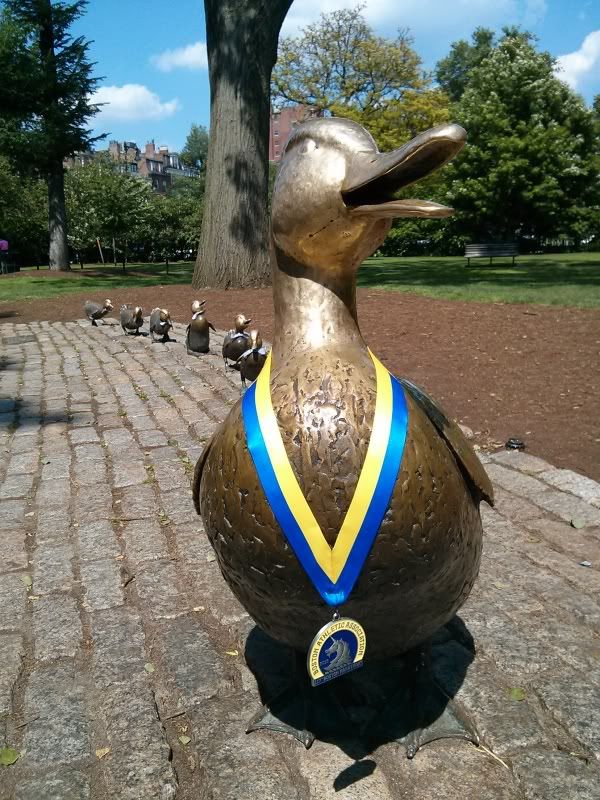 I do so enjoy Boston.