My Nike+ Women's Half Marathon finishers bracelet arrived in the mail today. Yay! That was faster than I expected. At least I got something for a virtual race.
The box, the card the bracelet was attached to, the bracelet, and a card about the virtual race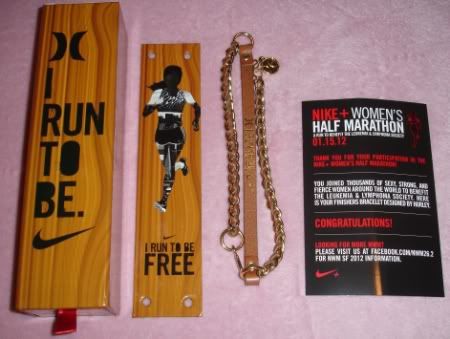 The leather band says "I RUN TO BE"
A bracelet is kinda like a race medal, right? :-)