I played tourist (sorta) in DC this weekend.
Good morning, Washington Monument.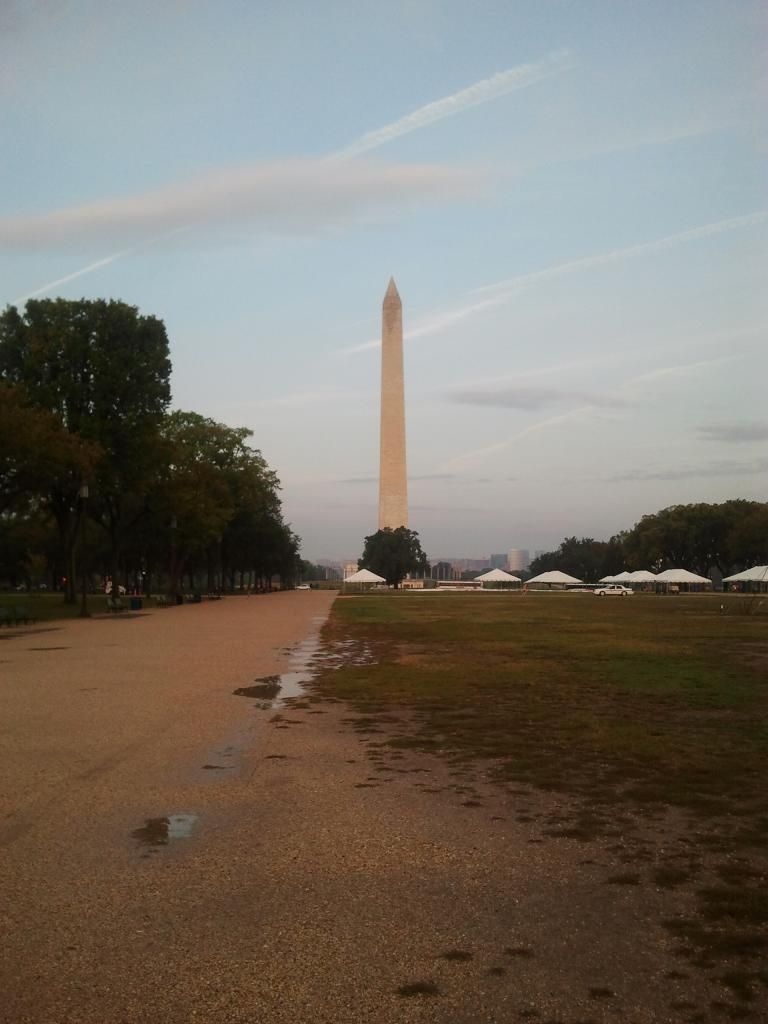 The Reflecting Pool recently re-opened after being closed for renovations since 2010. It needed it badly. The pool collected gunk, plus it leaked a tremendous amount of water. The grass needed re-sodding. It was a national embarrassment. Now, the pool has been redesigned, resurfaced, and refilled. A system was put in place to pump water in from the Tidal Basin and Potomac River and re-circulate the water. Except ... the pool is filled with algae. There is so much algae in one end that you can't even see the bottom of the pool, and there is a layer of algae on the bottom of the entire pool. I guess it is better. I could do without the greenish tinge to the water, though.
Looking at the Lincoln Memorial
On the steps of the Lincoln Memorial looking toward the Reflecting Pool, Washington Monument, and U.S. Capitol