I ran the Amica/United Healthcare Half Marathon in Newport, RI on October 16, 2011 with two of my running buddies. Amica is easily my favorite half marathon.
I have to put in a word of caution. I ran the Chicago Marathon a week ago (recap
here
). While I wanted to run the Amica half, I knew to wait until afterwards to see how I felt. Online registration for Amica closed 2 days after Chicago. My legs were a little sore but felt mostly fine, and so I jumped in. I had an easy run on Thursday with no soreness. I knew I was running with a pregnant running buddy and another running buddy who also just ran the Chicago Marathon. We weren't going to break any land speed records. The pregnant running buddy was going to control the pace, walk breaks, and stops at aid stations. Go out and enjoy a nice 13.1 mile run through the most scenic parts of Newport.
The night before, my running buddy and I decided to take old race bibs, write "Pregnant runner support posse" on them, and pin the bibs on the back of our shirts. They were a hit!! We got encouragement all along the race. A lot of people thought we were pregnant too. Hahaha, no. We were just the support runners to keep our pregnant friend company ;-)
The weather was perfect. Partly cloudy at the start, then cleared to sunny. Kinda windy but it was manageable and kept us cool. I'll take windy over nor'easter (this race actually was in a nor'easter in 2009 ... stupidest race ever) any day.
The course is gorgeous. We had such a fun race. I actually got to enjoy the race, look around, and take pictures instead of thinking pace, pace, pace all the time. We chatted with lots of other runners along the way and all finished together. Way to rock it with your running buddies!
Pre-race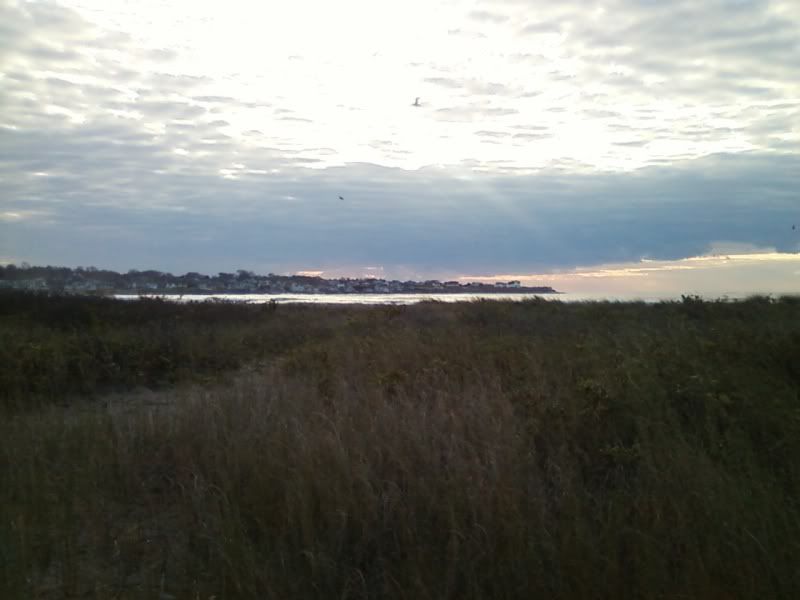 At the start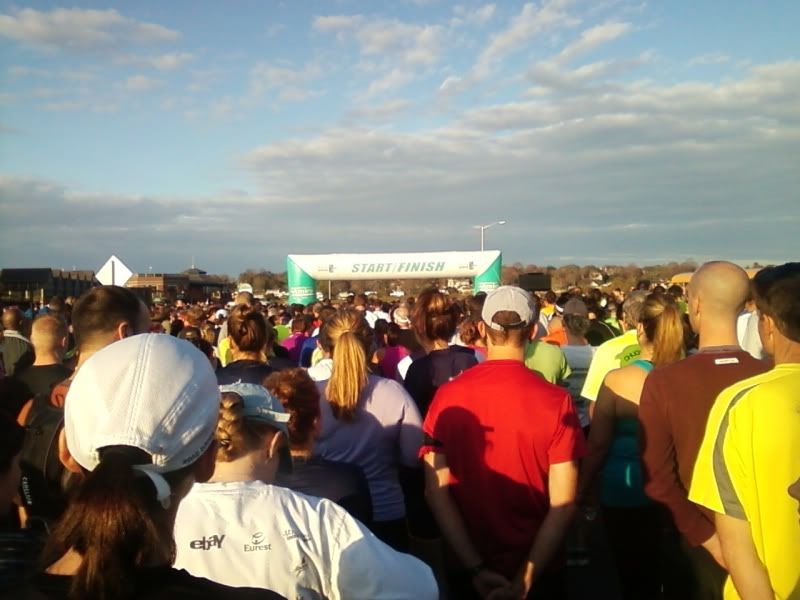 And we're off!
Newport Harbor, complete with cruise ship in Newport for the day and the Newport Bridge in the background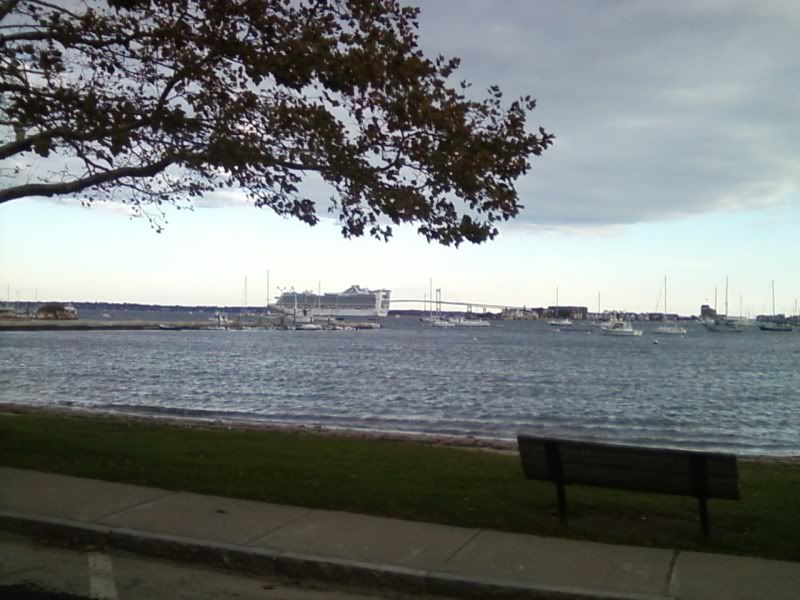 Fort Adams State Park with a different view of the harbor
Farm with moo moos (can't really see the moo moos, but they are there)
Ocean Drive. So beautiful. You can taste the salty sea spray.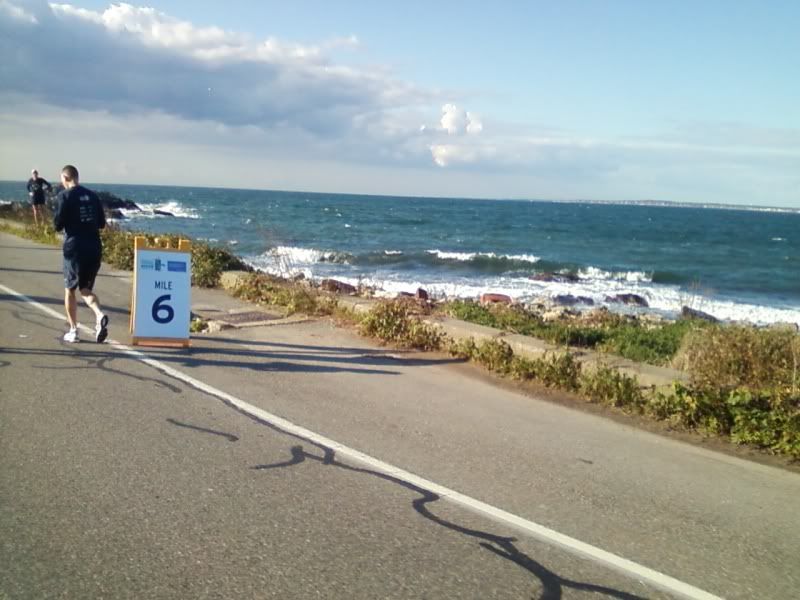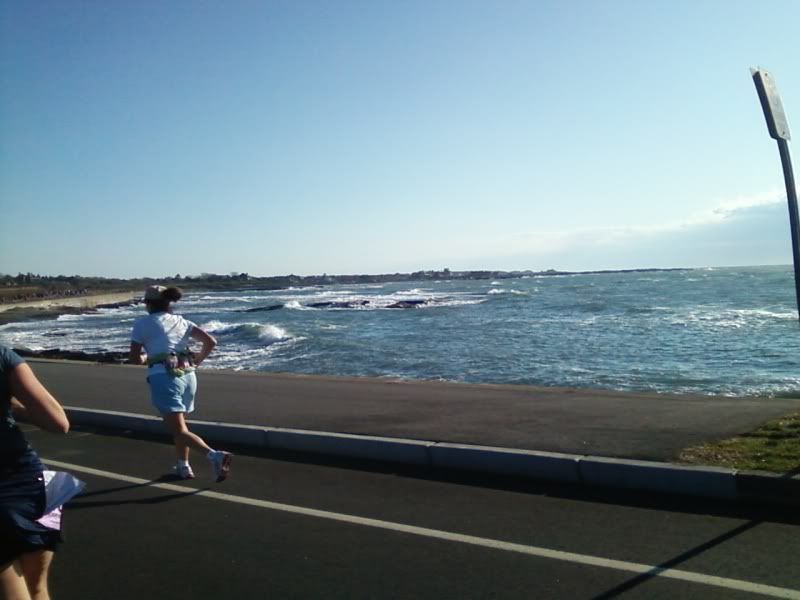 I can haz this haus?
One of the aid stations had a construction theme with all sorts of funny signs. This one was good!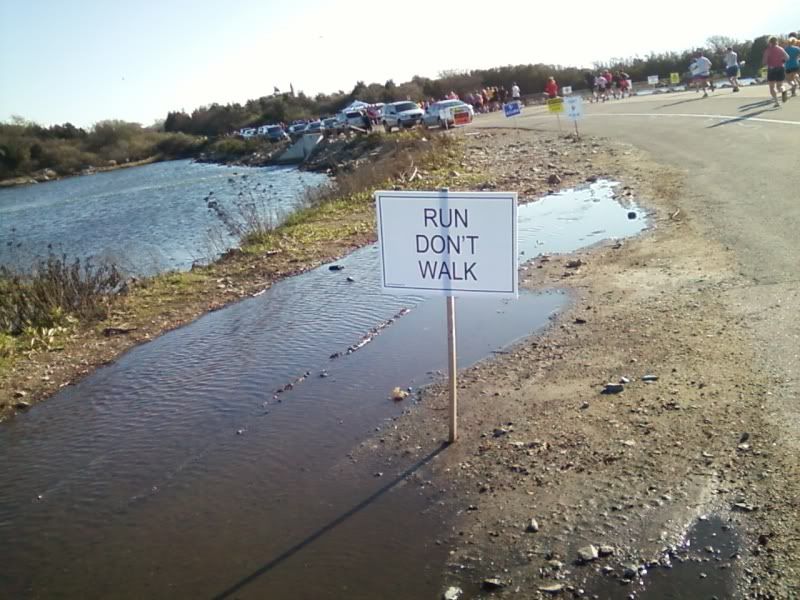 Bellevue Ave ... 3 miles to go. Bring on the Newport Mansions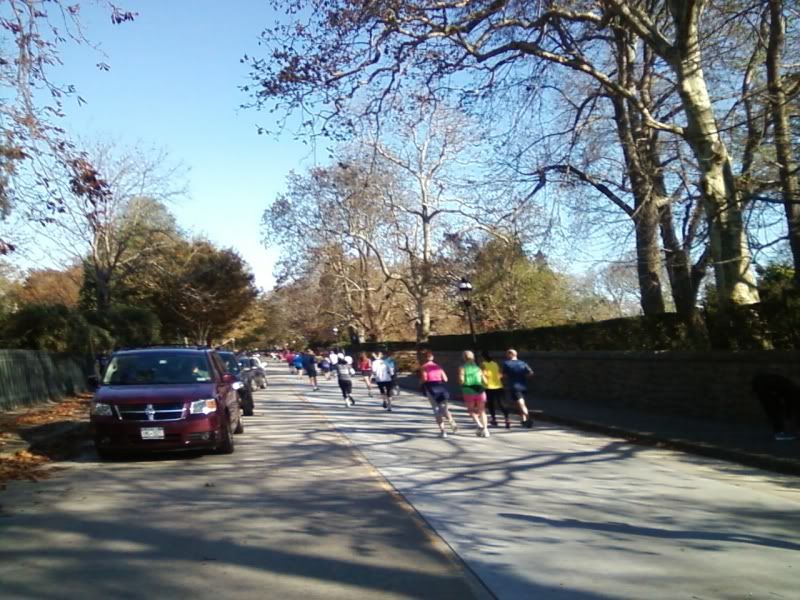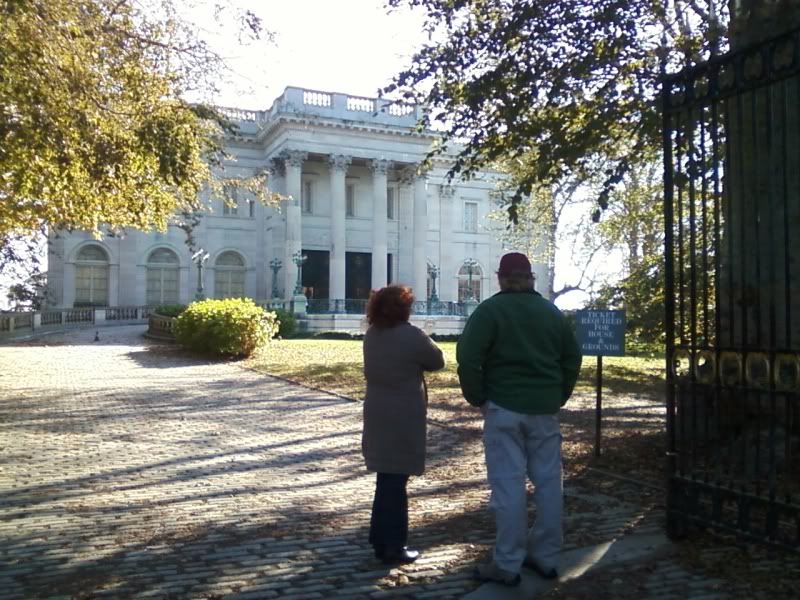 Rosecliff, my personal favorite
The Breakers is the granddaddy of the Newport Mansions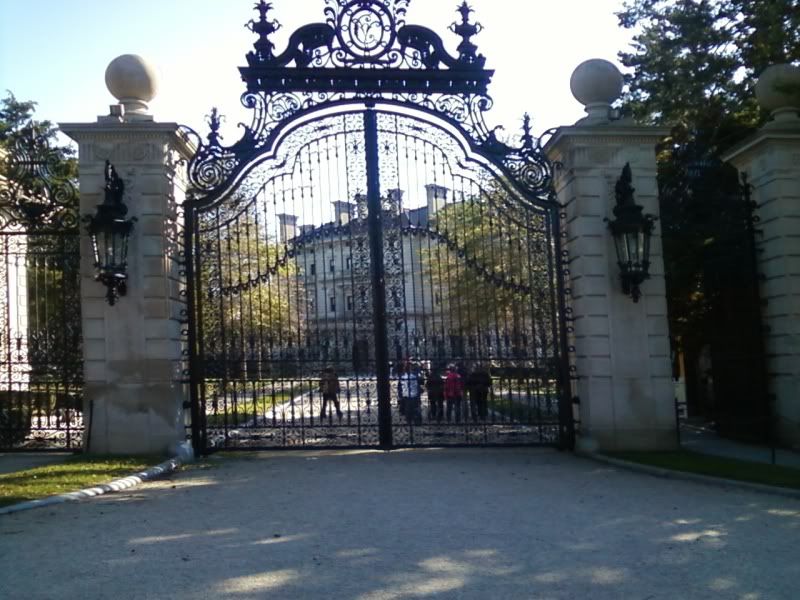 I liked this guy's sign. It said "marathons are for winners." Yes, sir, indeed.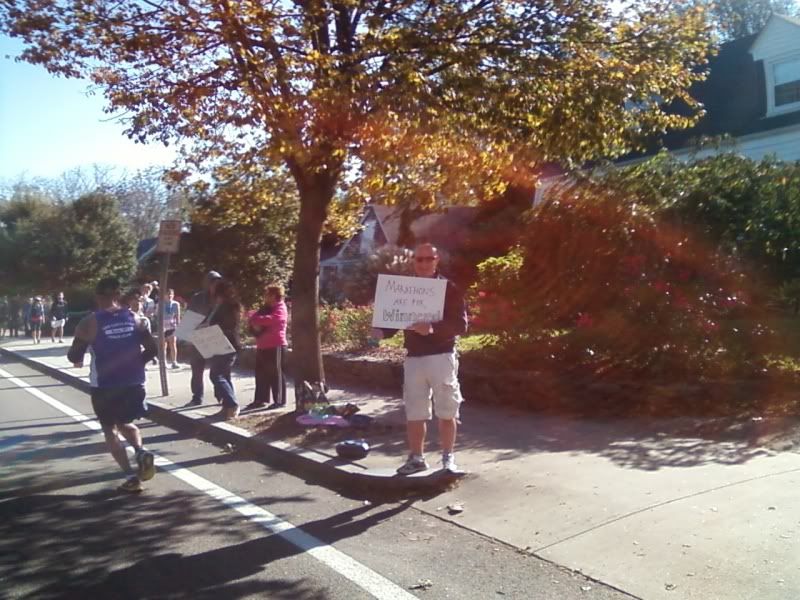 The finish line is waaaaaay off in the distance.
The post-race refreshments were pretty good. They ran out of pizza and bananas (although there were more brought out for the marathoners), but there was plenty of hot chicken soup (the clear winning food choice and perfect for a windy fall day), bagels, and bottled water and Gatorade. Zico was giving out little bottles of coconut water, including the chocolate kind. My running buddies and I got some food, then waited for some other running buddies to finish their first half marathon. We were so proud to see them running along!!
There were some minor organizational kinks, but what race doesn't have that? Overall it was much better than years past. I was expecting a traffic and shuttle bus apocalypse that never happened. Gear check and port-a-potties went smoothly pre-race. The aid stations seemed better organized, or maybe that was just because I was paying more attention to them. Some of the aid stations were themed. Crowd support is minimal because the course is not heavily populated and is not very accessible by car once the race starts. But the pretty scenery makes up for it. I really liked a spectator lady who rode around the course on a bike. We saw her at least 4 or 5 times and she was screaming like mad. She was great!! I am pretty sure she was there last year too.
I knew going into it that we were just running for fun. It is very very different running with a time goal and running for fun. I can see the value of running for fun every once in a while. I did this one to provide morale support and company for my pregnant friend and to get the T-shirt and medal. A nice T-shirt and medal they are.