With new sparkly shoelaces, of course!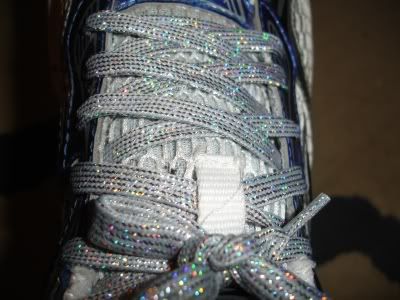 I almost got neon green laces in preparation for Shamrock, buuuuut I need a new pair of shoes before Shamrock. I just ordered the same model but in different colors (silver/light green instead of silver/purple-ish). To be honest, neon green is one of my least favorite colors. The silver sparkly ones are more versatile.
Twinkle toes onward!