One of the nice things about being temporarily unemployed is having time to do whatever I want to do. Before I left Rhode Island, I went up to Boston for the day.
I started off in the Copley area. The Boston Marathon finishes just about here. Next year :-)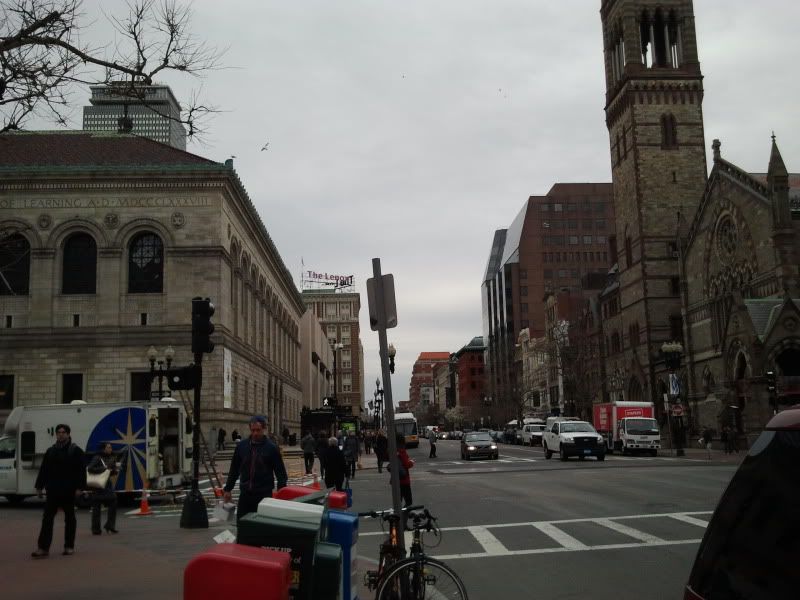 John Hancock Tower
Then I walked to the Public Garden. The pond for the swan boats was empty, but some trees were starting to bloom.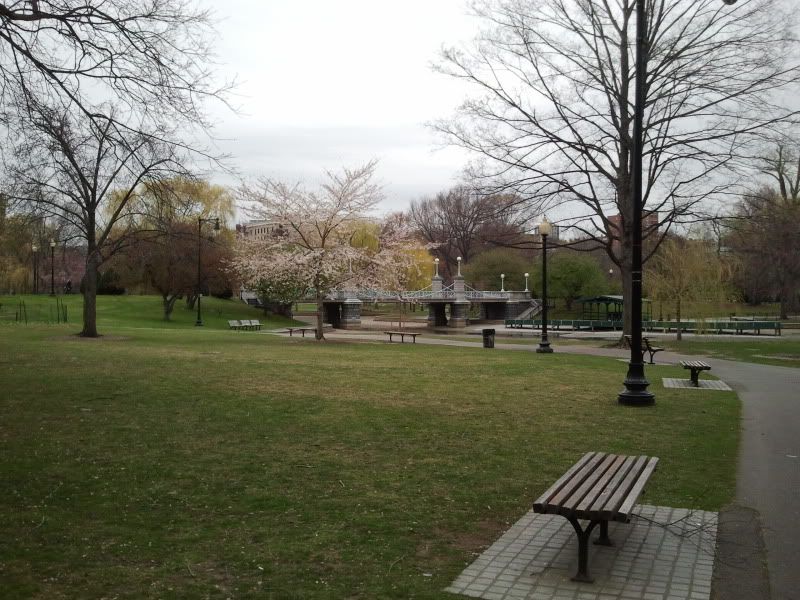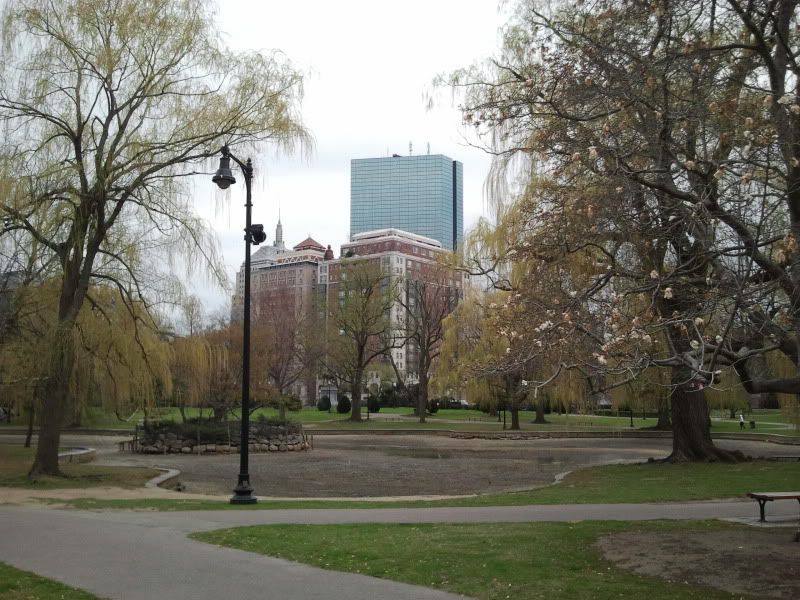 I took my Shamrock medal to the duck statues. The mama duck approved.
Walked down Newbury Street, Boston's main shopping street. Dunkin Donuts and Lululemon are neighbors? Oh, that is bad.
I asked at LLL about the "stuff your bra" tank and bra that have pockets built into them. Great idea, but could be really flawed. They weren't in yet. I chatted with a couple of the salespeople about just qualifying for Boston and running next year. They were excited! I said I'd run in either Lululemon or a Boston College Superfan shirt. They approved either way.
Then I went to Coolidge Corner to meet a friend for lunch at Anna's Taqueria. Still the best Mexican food anywhere. Mmmm. Get extra fresh salsa and hot sauce. Coolidge Corner has a mix of chain stores and smaller shops. It kinda reminds me of the area in DC where I moved to.
Then I went to Boston College. Scaled the "Great Wall of China." Like many college campuses, BC is on a hill. It's about 125 steps to the top. When I used to give campus tours, we were told to never ever take tour groups up the Great Wall of China.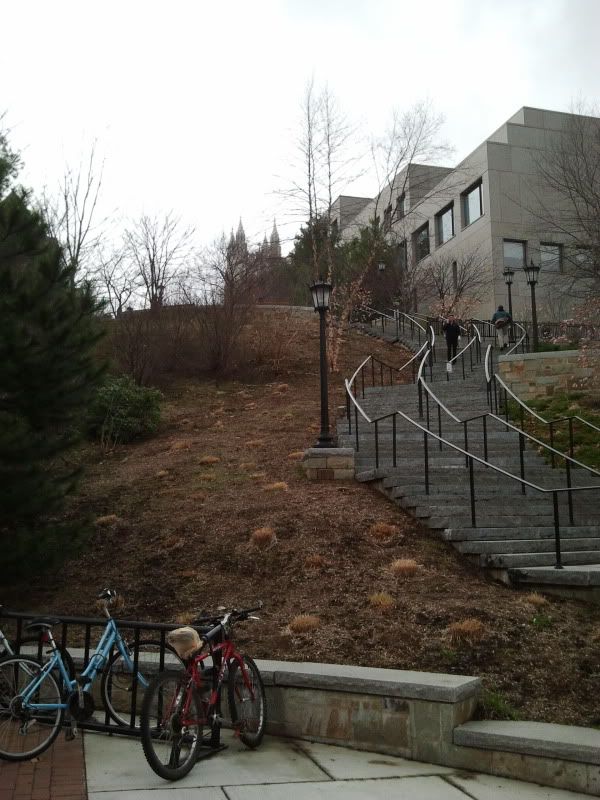 Gasson Hall is our centerpiece building. It looks shiny and new because parts of it are shiny and new. In 2008, the top 1/4 of the tower was taken down for restoration. It was *very* weird being at BC during that time with The Tower missing.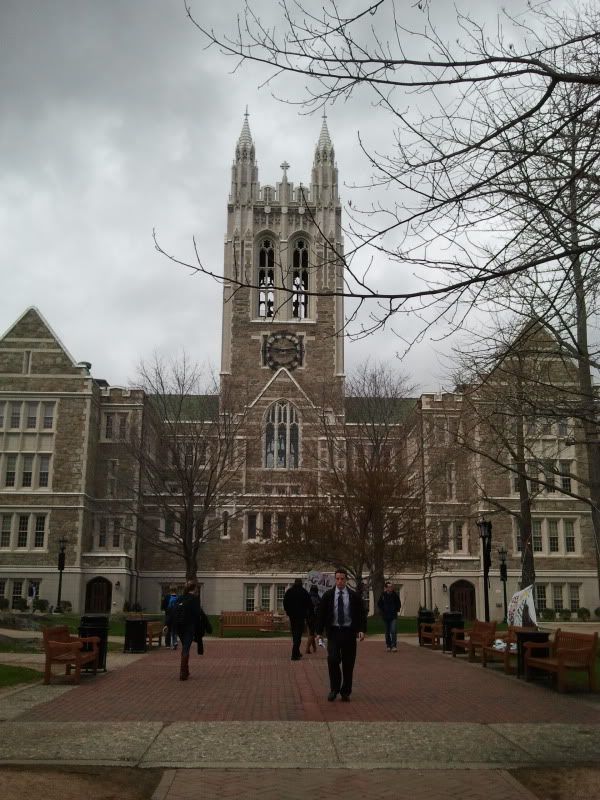 Walked the labyrinth. I love walking the labyrinth. It is not a maze. There is only one path to the center. You follow the path to the center, spend some time there, and then retrace your path back out. It is supposed to offer a chance for meditation. I've walked this particular labyrinth 5 times now. Every time has taught me something different. This time, it was focus and be patient.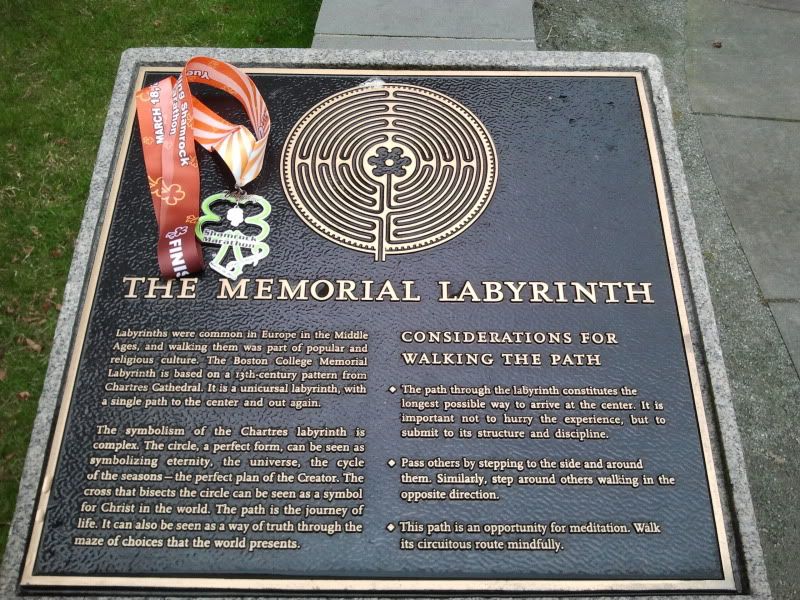 Had dinner at Hillsides Cafe. Hillsides opened the year I graduated. Mmmm, turkey sandwich with homemade chips and a pickle. I miss those sandwiches.
Gasson Hall at night.
And that was it.