Pics from the East Side of Providence, mostly around Brown University. I'm trying out new routes. Some of my midweek long runs are long enough to get some substantial distance in. A lot of the pictures are blurry, either because I was running fast or I couldn't hold the camera steady.
But first, I came outside to this. Anytime there is dew, it is humid. Bleh.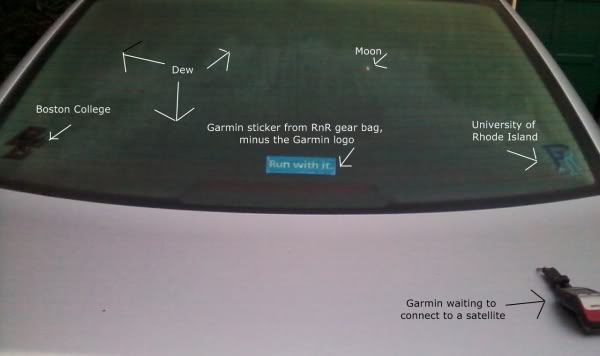 All is quiet on Thayer Street.
Avon Theater
Brown University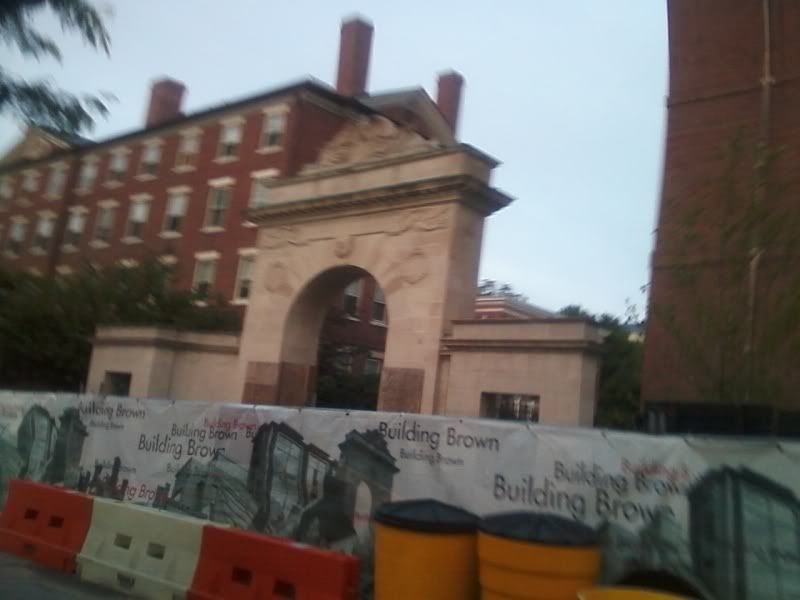 Good morning, Providence
Benefit Street
Born for the sunrise
This is not from my run around the East Side, but it's something I regularly encounter on my long runs. You have no idea how happy I am to see this open door. Someone wrote "heffalumps" on this sign. It always makes me smile.