The Rock N Roll Providence Half Marathon is tomorrow morning. Let's get ready to let it rock let it rock let it ROCK through the streets of Providence.
My trusty Mr. Potato Head came to the race expo with me.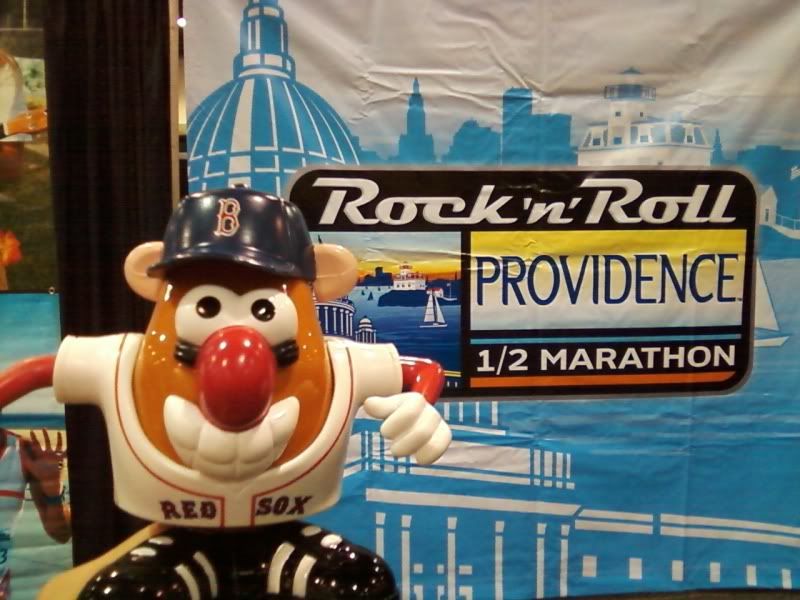 My gear and clothes ready to go. The weather forecast is all over the place. I am probably not wearing the shirt. If it looks like it's going to shower tomorrow, I will wear the visor instead of the Bondi Band and sunglasses.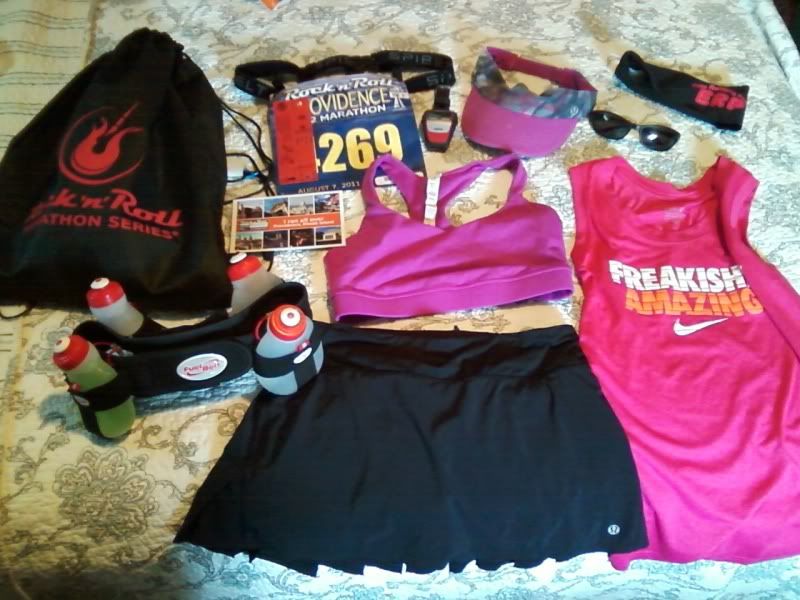 Postcard in the gear bag
Got a replacement 26.2 sticker because the magnet I used to have fell off.
Good luck fellow runners!