A bunch of my running buddies and I ran the
Harvard Pilgrim 10K at Patriot Place
today. The race starts at Patriot Place, winds through Foxboro, MA, and finishes on the field in Gillette Stadium, home of the New England Patriots. This race is challenging because of the weather but also so worth it for the thrill of the finish. We had pink Nike tanks that said Freakishly Amazing and custom Bondi Bands with our running club name. It was hot. Sunny and humid. Far from ideal running weather. But it's July. You get what you get. The course is fairly flat. There are some gentle inclines and declines, but not really anything I would consider a hill.
Start line. This race really needs corrals or a wave start. The beginning of the course is too narrow for 3,000 runners to start all at once.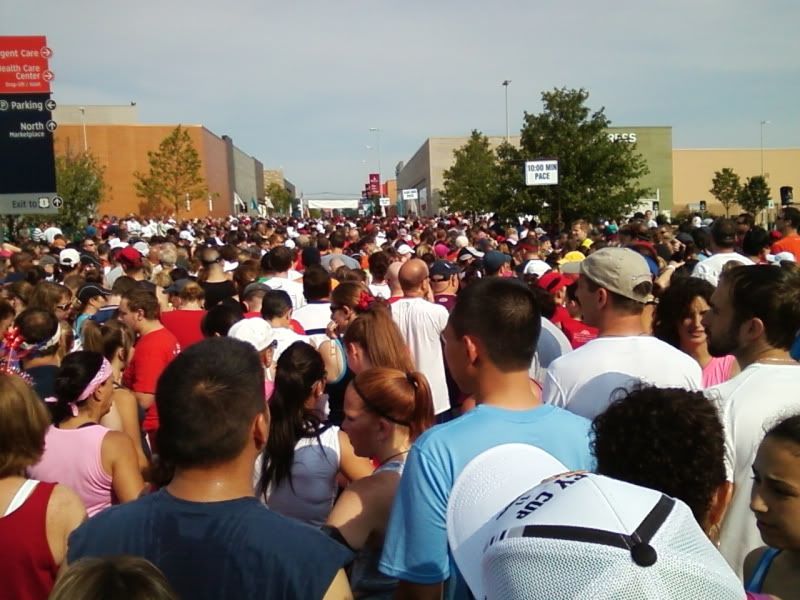 Weaving through parking lots by the stadium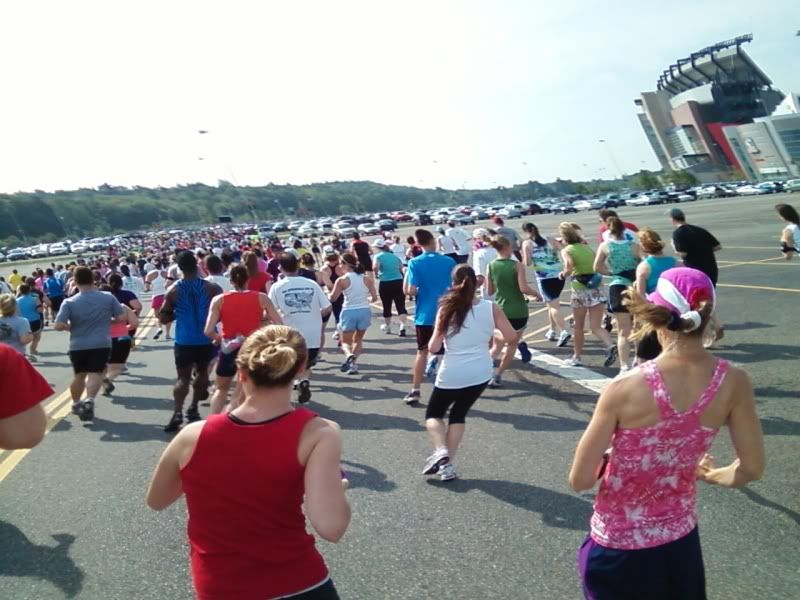 This guy was actually running barefoot.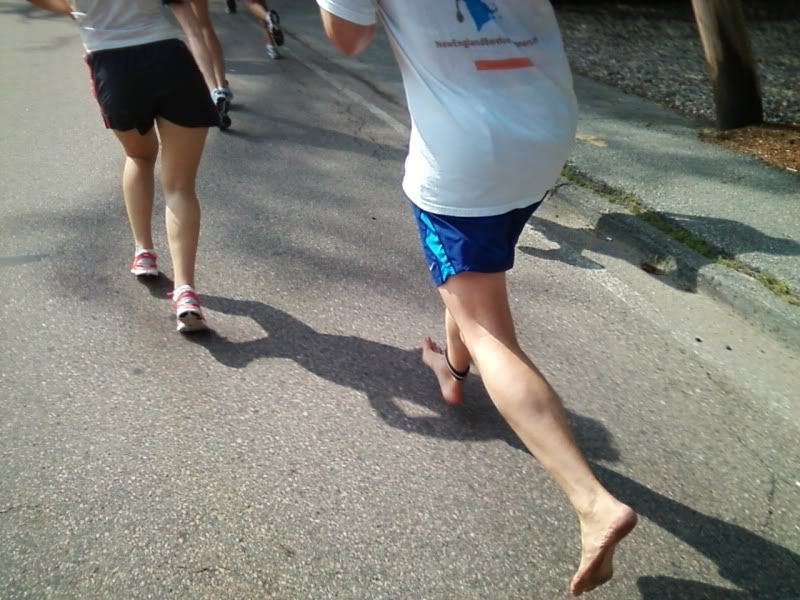 The smartest decision I made was carrying a half pint water bottle. I sipped it before the race, took a sip every 3-5 minutes, filled it with a full cup of water at every water stop, and tossed it at the water stop at the last mile. I had to walk a little bit in mile 4, but that helped. It was too hot to worry about a couple of walk breaks. The second smartest decision I made was leaving my iPod at home. I am coming up on almost 1 month running without music. I honestly can't say that I miss it.
Almost done
The best part of the whole race is entering the tunnel in Gillette Stadium, running through an inflatable Patriots helmet, and finishing on the field.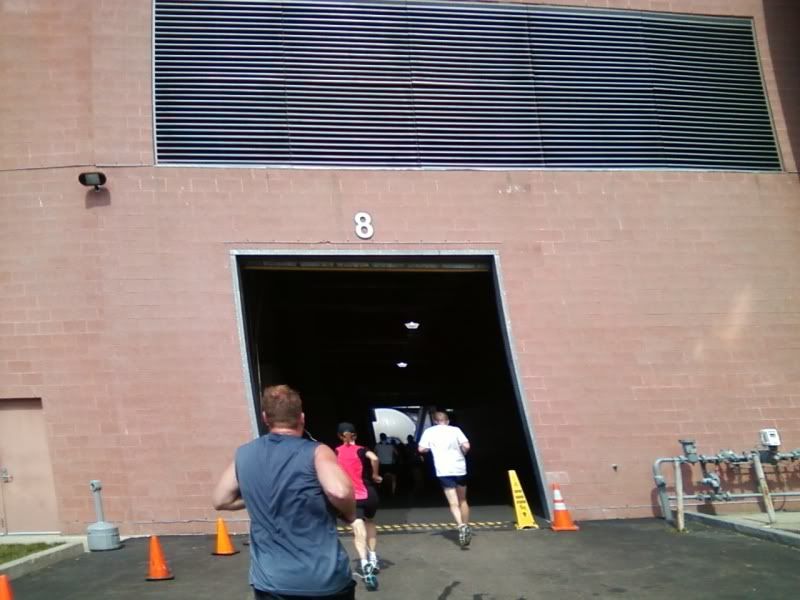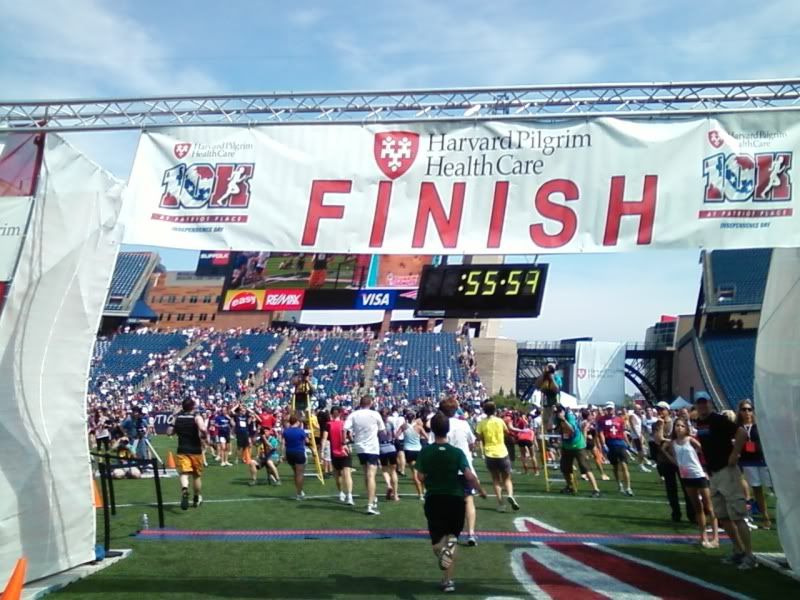 First race with Rhody G. Given the weather, I'll take it. PRed by about 30 seconds. Woohoo!
Post-race
Happy 4th of July!