I planned this weekend's long run to follow most of the
Rock N Roll Providence Half Marathon
course. I skipped a couple of miles at the beginning and end. I don't think the elevation chart accurately portrays the uphills and downhills. For example, there is an uphill at the finish line! The course map, turn-by-turn directions, and elevation chart do not show this hill at all.
Overall, even with the changes in elevation, it looks like a pretty good course. Rock N Roll knows how to put on a good show. I am looking forward to it.
South Main Street
Look! It's Rhode Runner, my local running store.
Steep hill between South Main Street and Benefit Street. The race runs UP the hill, not down it. ETA: Oops! My route went the wrong way. The race does not go up this hill. Whew. It continues on for another block until it loops up the Benefit Street. The actual course shouldn't be quite so steep.
Benefit Street - My first time running on Benefit Street. It is one of the most historic and scenic areas of the whole race. Colonial-style houses, brick sidewalks, and nice view of downtown Providence and the Rhode Island State House.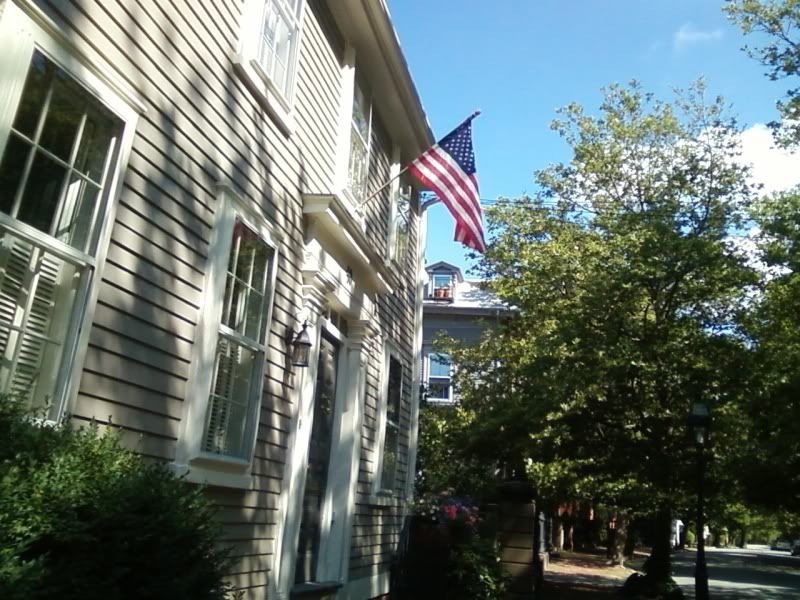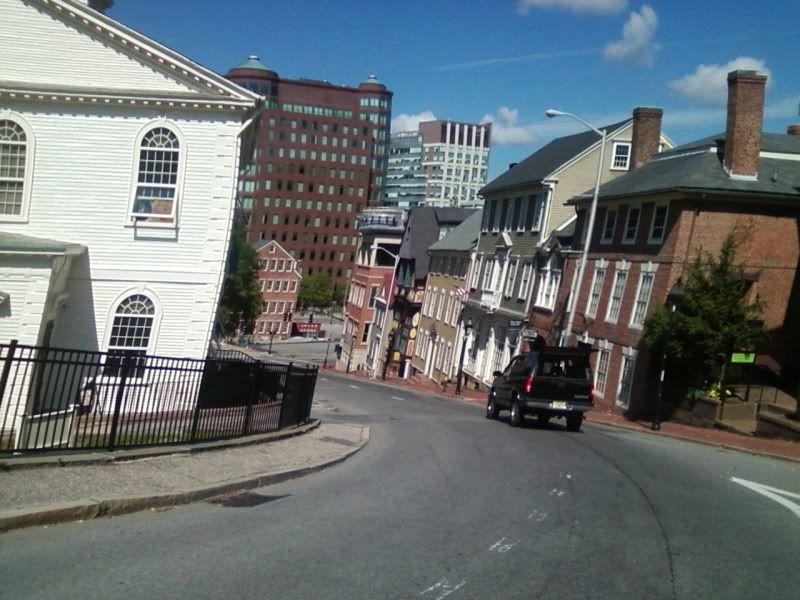 I missed taking pictures of the Rhode Island State House. Too bad. We have a domed state house modeled after the U.S. Capitol.
North Main Street - Eh. This section will be boring and not shaded. Slightly uphill for about 2 miles. There was supposed to be an extra hill off of North Main Street. Thankfully RnR was smart enough to take it out. They claim it was too hilly, but really, it was in a not-so-good area. Not terribly bad but not somewhere you want thousands of runners going through.
Hillside Avenue - Shocker, there's a hill. Then a downhill. Then another hill. Not as bad I was expecting, though.
Hill 1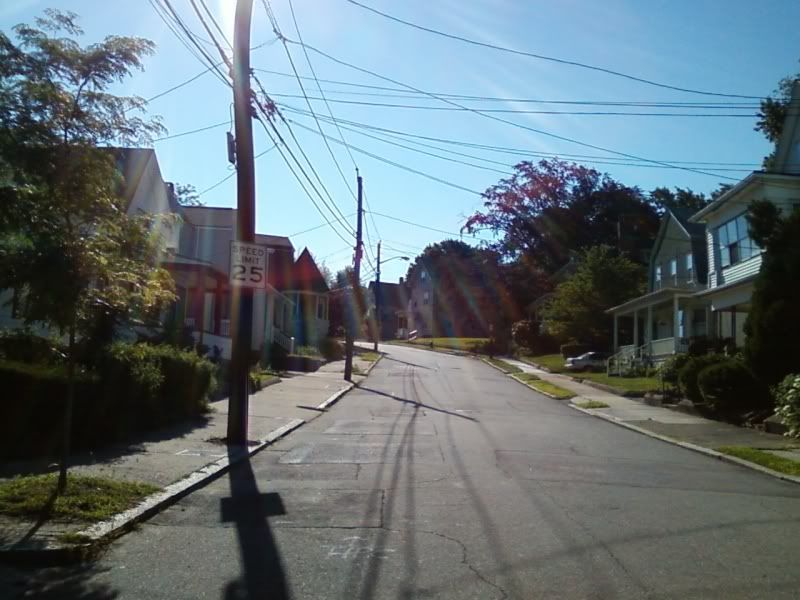 Hill 2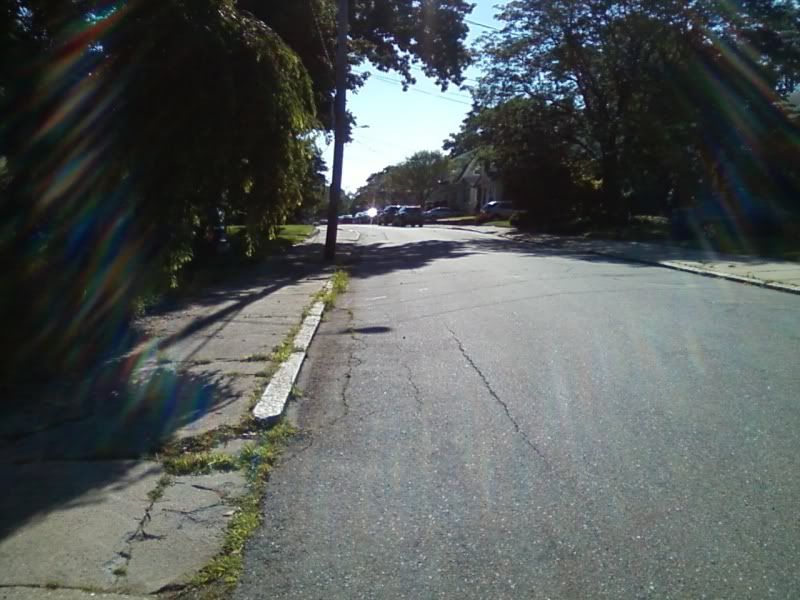 Blackstone Boulevard - I run on the Boulevard so much that I could probably run it with my eyes closed. Pretty, tree-lined street with large houses.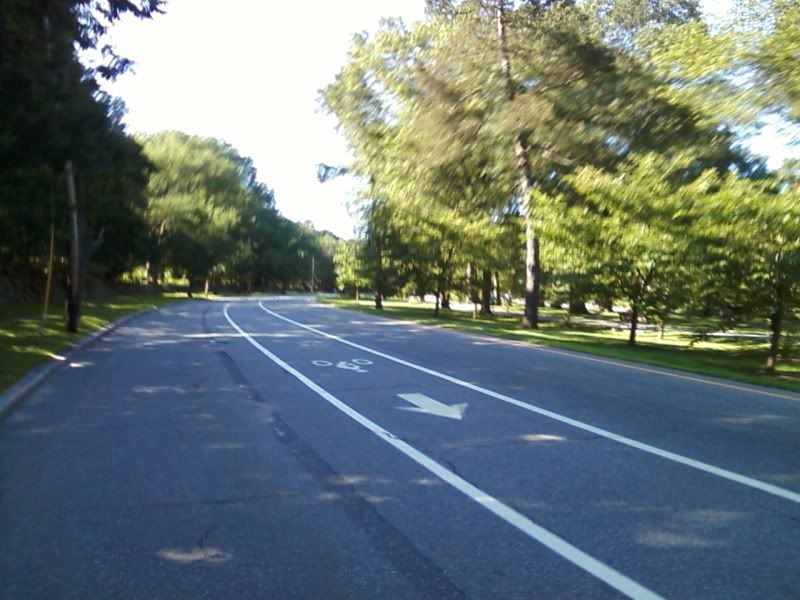 Steep downhill between the Boulevard and the river
The river - Yay! Water!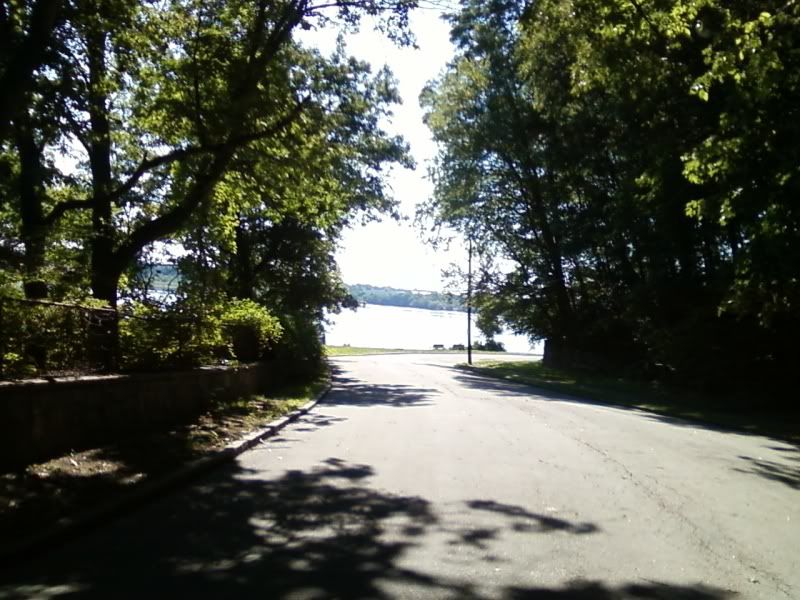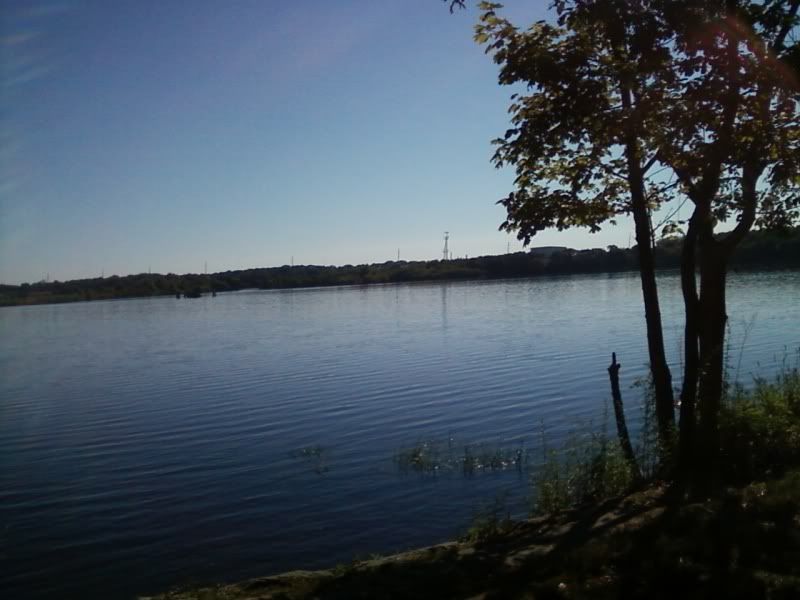 Bridge between the East Side of Providence and East Providence
Gano Street - I usually run up Gano Street. It's totally different going downhill. No picture because it really wasn't that interesting.
India Point Park - There is a random stupid hill in the park that I don't think is part of this course. More water!
Hurricane barrier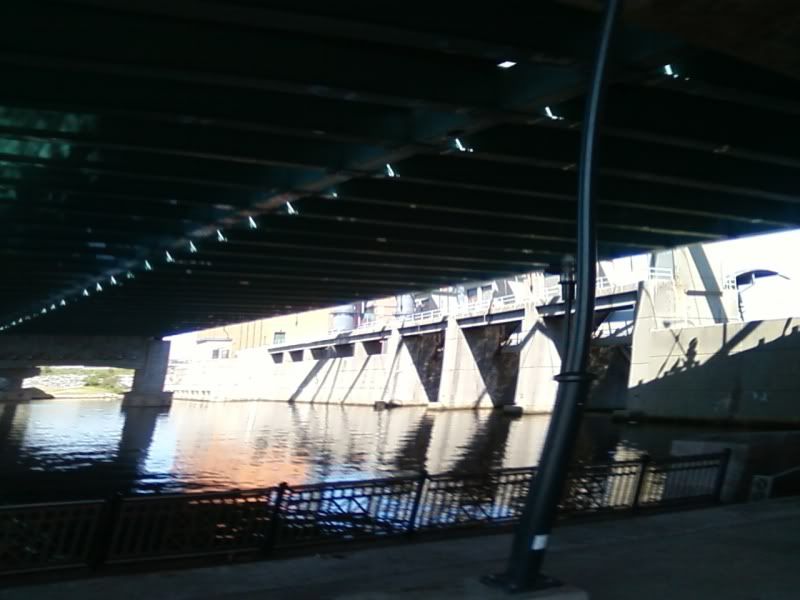 Hello, Providence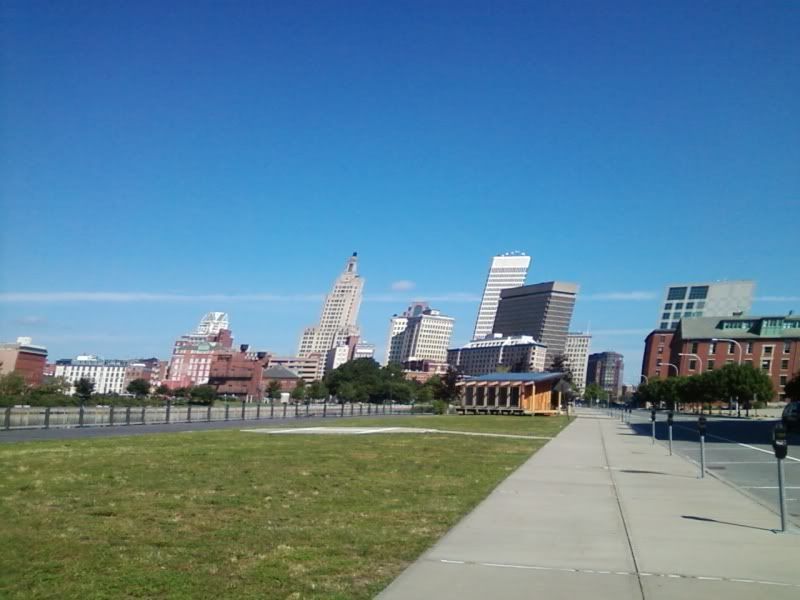 The rest of the course is in or near downtown Providence, Providence Place Mall, and the Rhode Island State House.
Rock n roll onward!!