There is a bronze statue of a woman on one of my regular running routes. I always say hello to the Lady of the Boulevard (the name I gave to the statue) as I pass by. I kept meaning to stop, take a picture, read the inscription at the bottom, and remember to look up more about the statue.
Well, I finally did. Apparently, the statue is a Memorial to Young Womanhood. It is a memorial to Constance Witherby, an almost 16-year-old who died of heart failure while climbing the Alps in 1929.
The inscription says "The wind roars I feel it blow and know that I am free to go." It is part of a poem written by Constance Witherby.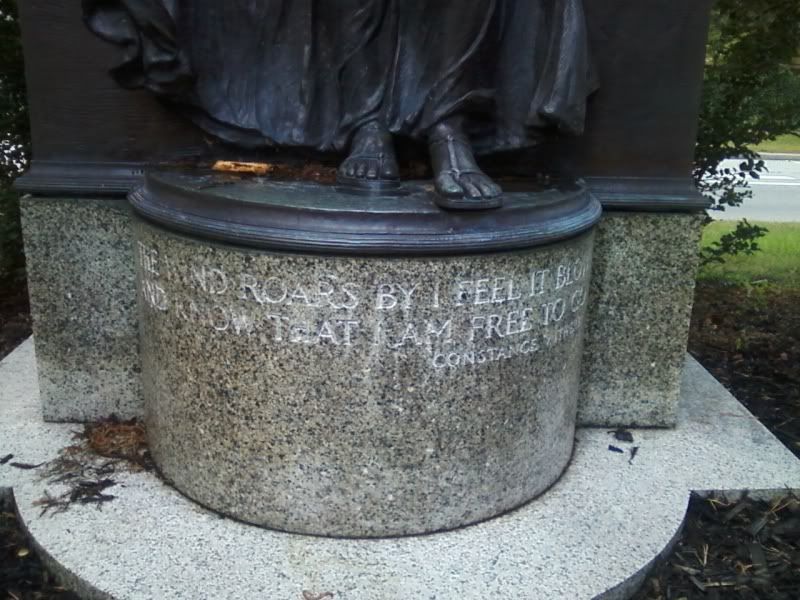 Hmmm. Not sure what I think of that, but it's interesting. And now I know a little bit more about the statue.